Our Office
---
As a licensed Dentist in Hinsdale, IL, we work with our patients so they can achieve and maintain a beautiful smile and healthier gums and teeth. At our office, we take the time to explain their treatment options and inform them of additional preventative care. We feel this will lead to a more trusting doctor/patient relationship and, for many people, relieve the stress about seeing a dentist.
We take pride in providing you with a comfortable office experience where our qualified staff is friendly and knowledgeable. Our office is conveniently located in Hinsdale, IL, and we invite you to call or e-mail us with any questions. We will do everything possible to ensure that you have a pleasant visit.
How To Find Us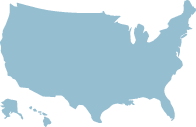 Office Hours

Mon, Tues
Thursday
Friday
Saturday
8AM – 5PM
8AM – 5PM
8AM – 2PM
8AM – 1PM
---
Facilities and Equipment
Digital X-Rays
State of the Art Sterilization
Air Abrasion System for No-Drill Restorations
Laser Oral Surgery and Periodontal Treatment Procedures
Onsite Parking in the Heart of Downtown Hinsdale
Easy Access
Close to Downtown Shops and Restaurants
Appointments
Patients are seen in the office by appointment only. We encourage patients to take advantage of our "cancellation lists" as we anticipate pulling from those regularly.
To encourage patients to continue arriving on time, we are instituting a new $50 fee for any failed appointments as well as for appointments where the patient arrives more than 15 minutes late. We understand that situations arise; however it is imperative that we are given ample time to fill any appointment openings.
Insurance
Insurance If you have dental insurance, please bring your card or form to the office with the patient's portion filled out. We will complete and submit your insurance form for you. Most companies do not offer full coverage for services rendered. There is usually a deductible, different percentages for different procedures, and an annual maximum benefit. Patients are responsible for the balance.
Billing
We appreciate payment at the time of your appointment; however, monthly statements are sent when the balance is due. If you need to arrange a payment plan, we will happily assist you.